Do You Have A Racking & Shelving Project We Can Help With?
Shade No. 2, Street 11, Industrial Area 12, Sharjah, UAE
Build Selective Pallet Racking System for Warehouses
The selective pallet racking system consists of one pallet with a maximum of two racks placed one after the other. It is the most economical and easiest storage solution with complete accessibility to each pallet. Hence, preferred by most warehouses, especially the ones that stock fast-moving SKUs. This racking option is not only cost-effective but also adaptable and flexible to the warehouse requirements.
Furthermore, it is compatible with almost every forklift, stacker, reach truck, and material handling equipment. No wonder why it is the most commonly used racking system these days. maximum of two racks placed one after the other.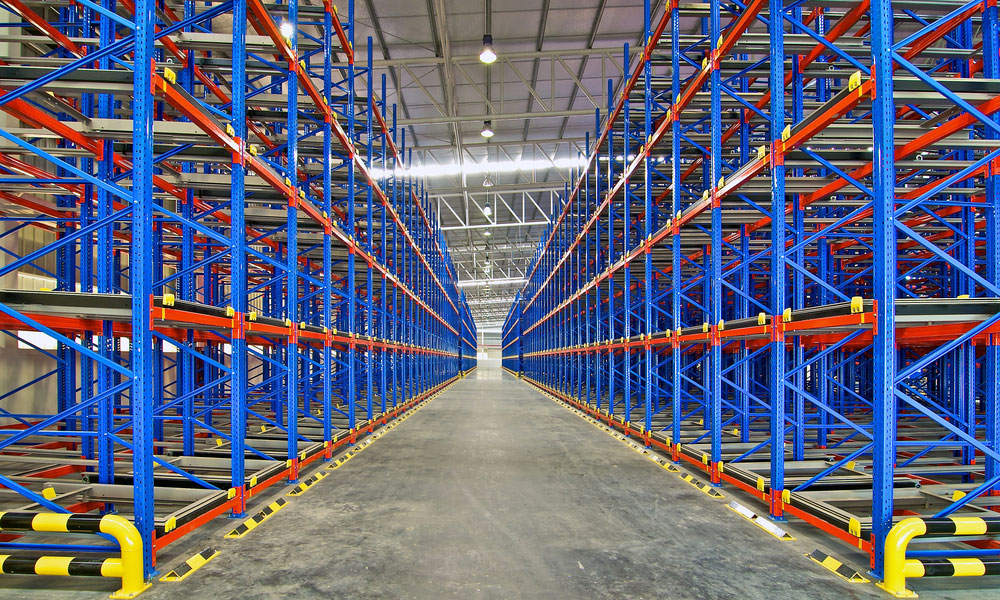 It operates on the FIFO system where the first load to be placed will be retrieved first. Its direct access to all products makes it perfect for warehouses that have a quick turnover of inventory. The pallets rest on upright beams which are adjustable to varying heights, loads, and sizes, making it the obvious choice for the warehouses with standard and customized products.
Features of the Selective Racking System:
Available with a variety of accessories to ensure safety.
Simple to install, adjust, and customize according to storage demand.
Works on the FIFO system, making it ideal for perishable SKU.
A wide range of uprights and beams allows optimal storage solutions.
Recommended for wholesale stores, retail distribution centers, FMCG, electronics, etc.
Accurate and safe picking without any delays.
To simplify inventory management and improve warehouse efficiency, contact us as we are a renowned selective racking supplier in the UAE. Shop with us now and get assured of the smartest storage solution.
Fill this form to request a quote in a minute.