Do You Have A Racking & Shelving Project We Can Help With?
Shade No. 2, Street 11, Industrial Area 12, Sharjah, UAE
Cantilever Racking Systems for Heavy & Bulky Items Storage
The cantilever racking system consists of the base, arms, vertical columns, and horizontal/cross bracing to store the products which are long or variable in size.
The load units are supported across two or more arms and you can make the shelves wider for varying lengths by fitting the decks across the arms.
To design cantilever pallet racks, we have used hot rolled steel adding the standard finesse with top-notch polyester coding. It is a perfect storage option for long and heavy items, including pipes, beams, bars, steel tubes, wooden sheets, etc.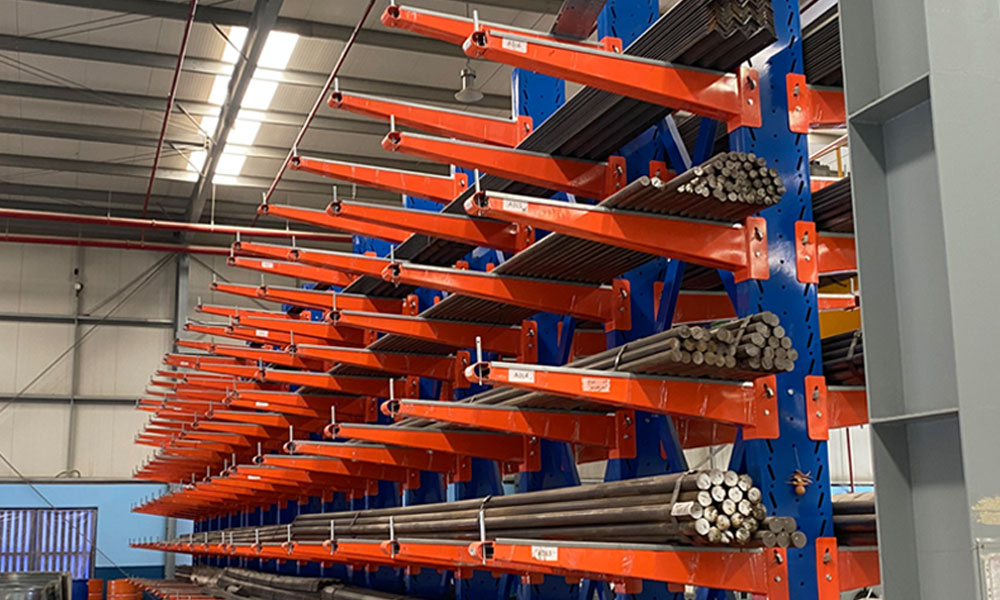 You can select from the single face and double face cantilever storks, both of which are suitable for outdoor and indoor use. Moreover, the storage system is available with light-duty, heavy-duty and mobile base racks to meet individual warehouse demands. If you are looking for a flexible and tailored solution to store your products, then a cantilever is exactly what you need.
Features of Cantilever Racking Systems:
Includes a simple structure of the storage rack made up of arms and columns.
Save horizontal space as there is no front column.
The great mobility of the shelves and easy to assemble.
Suitable for all forklift trucks and cranes.
Adjustable beams according to the size of stored goods.
For the best storage solution for long and varied goods, look no further as the trusted cantilever racking supplier in the UAE is here. Get a quote from us we are happy to help you with the best racking systems.
Fill this form to request a quote in a minute.